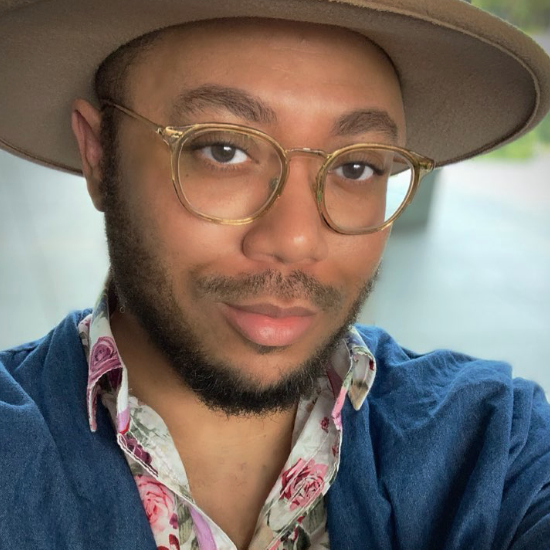 Damon K. Clark
InterContinental Music Awards Winner
2022 – Best of North America | Pop
---
The 2022 InterContinental Music Awards Winner Demon K. Clark is a talented and internationally acclaimed vocalist and musician. He has gained recognition for his unique and wide vocal range, sublime musical virtuosity, and lyrical sensitivity. With a versatile musical style that encompasses the full spectrum of R&B, Jazz, Neo-Soul, Pop, Folk, and other genres, Demon K. Clark  has already made waves with the release of two stirring original records in the past two years.
As a gifted composer and arranger, Clark's roster of experiences includes opening for multi-Grammy award nominee and winner, Paula Cole, and award-winning writer and stand-up comedian, Jen Kirkman. Moreover, he recently finished a tour of Central and South America, captivating audiences with his mesmerizing performances.
Clark's tracks, "Random Lover," released on November 22nd, 2021, and "Holy," released on February 21st, 2022, are a testament to his upward journey in achieving his professional goals. He plans to release more original compositions culminating with an EP, showcasing his musical prowess and genre-bending range.
Throughout his career, the seasoned artist has drawn inspiration from a diverse range of musical genres, including classical, musical theatre, orchestral and symphonic music, r&b, hip hop, rap, heavy metal, grunge, punk, rock, folk, and more.
Clark's hard work and dedication have earned him numerous accolades, including the 2022 InterContinental Music Award for the North American division. Moreover, he is a soloist and co-music director for a multi-arts organizational fundraiser for the 30th anniversary of the HIV/AIDS crisis at the prestigious Winspear Opera House in Dallas, Texas.
Clark performed multiple times with Grammy and Stellar Award-winning vocalist Andrea Wallace, while also sharing the stage several times with Caleb McCampbell, who is renowned for co-writing Beyoncé's single "The Best Thing I Never Had." With his vast array of experiences and successes, Damon K. Clark continues to inspire and captivate audiences around the world with his musical talent and passion for the art.
---