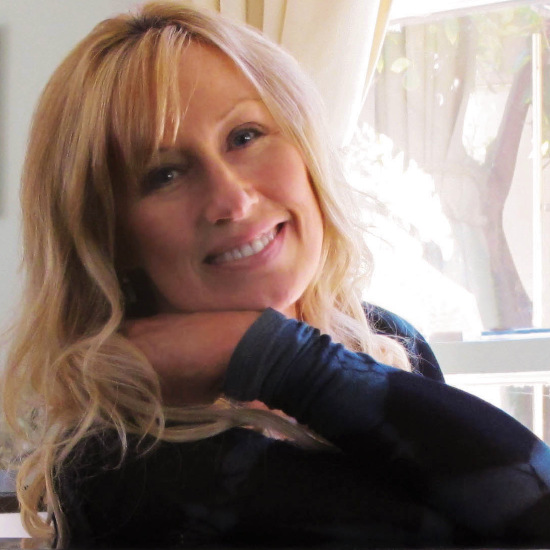 Darlene Koldenhoven
InterContinental Music Awards Winner
2023 – Best of Pangea | New Age
---
GRAMMY® Winner and 3-time GRAMMY® Nominee Darlene Koldenhoven is a vocalist, keyboardist/pianist, composer, arranger, engineer, producer, lyricist, actor, author, credentialed voice teacher and sonic therapist from Studio City, CA, born and raised on the south-side of Chicago, IL. She is twice a Billboard charting artist on Classical Crossover Albums Charts 2021 debuting her two solo piano albums at #4 & #8. Many of her albums either debuted or placed at #1 on ZMR worldwide radio charts and have twice won Best Vocal Album and a Best Holiday Album. 
Her latest New Age/Ambient/Global Fusion/Contemporary Instrumental album, "Traveling the Blissful Highway," (10/14/22) debuted at #1 on Australia's SoundsLikeCafe Charts and debuted #2 on the ZMR Charts in the USA, and #1 on New Age Music Chart Norway. The album is a Gold winner from COVR Visionary Awards, Gold from Global Music Awards, received the Grand Award from The Akademia Awards and Best Contemporary Instrumental Album -2nd Place from One World Music Radio Awards.
The single and video, "Cheerful Mohana," won Platinum from LIT International Talent Awards, Gold from One Earth Awards, Best World Music Recording from Indie Music Channel Awards, Best New Age Contemporary Instrumental Song from New Age Notes Radio Music Awards, Silver from Global Music Awards, a Best Ambient Instrumental nomination from Hollywood Music in Media Awards, won Best New Age Music Video from Clouzine International Music Awards and at this writing is a finalist in the Intercontinental Awards for New Age Song. Several other tracks from the album have also won awards and nominations. Also of note, "Cheerful Mohana" became a radio crossover going from New Age to Smooth Jazz on The Wave KRWV-FM in Phoenix, AZ without any promotion to the station! Her music is heard on Soundscapes, SiriusXM, Pandora, Spotify, Apple Music as well as streaming and terrestrial radio stations worldwide. She has released 13 award-winning albums and 8 singles on her indie label, TimeArt® Recordings.
Darlene has an MVP Award for Best Session Singer from The Recording Academy – Los Angeles for singing on over 1,000 recordings in movies, records, television shows, commercials, and live performances. She is known globally as the featured soprano soloist in the PBS-TV Special & Video, "Yanni, Live at the Acropolis" seen by over 1.5 billion worldwide in its initial run. Darlene is also known for her work on and off camera in both "Sister Act" films with Whoopi Goldberg as the tambourine-waving choir nun, production vocal coach & contractor and music director.
Darlene has donated her time and vocal talent to 3 concerts and TEDx Talk with triple GRAMMY® winner Ricky Kej in India in for the benefit of climate and humanitarian work, two causes she holds very dear. Pink Floyd fans have heard her on "A Momentary Lapse of Reason" and video gamers loved her on Sony Playstation II's "Baldurs Gate." She has sung for President Clinton; with David Byrne in Prince Albert Royal Festival Hall; and has worked with musicians in Sierra Leone West Africa, just to name a few. Worldwide, Darlene also performs her own concerts and gives workshops to contribute her wide knowledge and experience to benefit others in the field of music and her non-profit 501(c)(3), MusicMatrixFoundation.org helps those in need through music.
With a Master's Degree in Voice and Bachelors in Music Education, Ms. Koldenhoven has authored "Tune Your Voice: Singing and Your Mind's Musical Ear," a comprehensive music education 94-page book with 7 instructional CDs and downloads endorsed by faculty from The Juilliard School, Berklee School of Music, New York University, and American Idol. 
Learn more and contact Darlene at DarleneKoldenhoven.com.