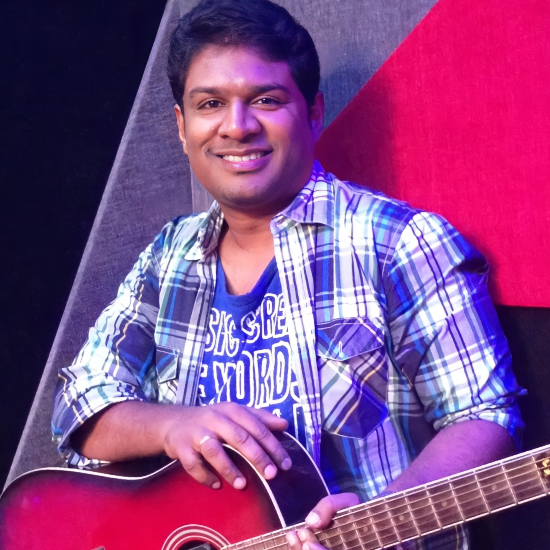 Devan Ekambaram
InterContinental Music Awards Winner
2023 – Best of Pangea | World Music
2022 – Best of Pangea | World Music
---
Meet Devan Ekambaram, the Indian-American film playback singer, actor, and composer. He began his career in Tamil films and has since sing for over 500 films in multiple South Indian languages like Telugu and Kannada. Devan's singing career took off when he received an unexpected call from Academy Award winner A.R. Rahman's assistants for a voice audition, leading to his debut song "O Maria" for the film Kadhalar Dhinam.
He has worked with many other well-known music directors and has sung popular tracks such as "Anbil Avan" from Vinnaithaandi Varuvaayaa. Devan has also ventured into music direction, debuting with the 2010 film Bale Pandiya. In addition to his musical talents, he has acted in a few Tamil films as a character artist and dubbed for various characters in other films. Learn more about this multi-talented artist and check out his latest hit "Yennai Arindhaal" from the movie of the same name.
Devan Ekambaram is not just a versatile artist but a celebrated one too. He has lent his voice to many acclaimed albums, including the Best Immersive Audio album DIVINE TIDES, where he was a featured artist and vocalist. Devan's contribution to the album was so significant that it won the Best New Age album award, earning him a certificate of appreciation. He is also a vocalist on the album WINDS OF SAMSARA, another well-received album. With his incredible talent and contribution to the music industry, Devan continues to leave his mark on the world of music.
---