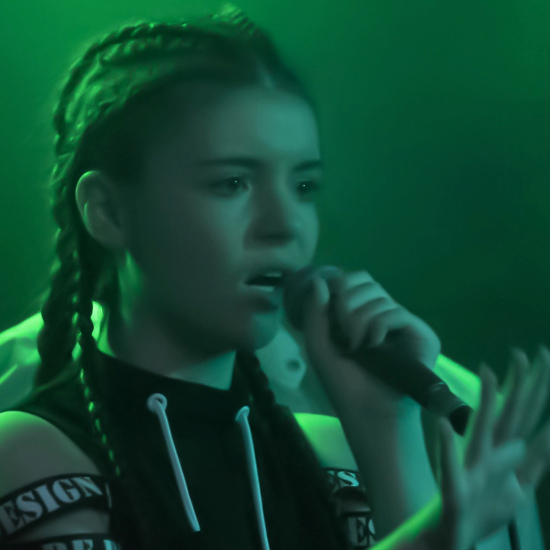 Doroteja Egaric DORA
InterContinental Music Awards Winner
2023 – Best of America | Pop
---
Doroteja "Dora" Egarić, born on October 1, 2008 in Belgrade, Serbia, is a promising young musician whose passion for music emerged at an early age. Rooted in a passion that dates back to her earliest memories, Dora's musical journey is characterized by her unbridled love for her craft and unyielding dedication to her artistic vision.
Dora's connection with music began with her fascination with the piano, an instrument she has since mastered. Her curious fingers explored the piano keys, paving the way for a relationship with music that would shape her life. This basic skill sparked her curiosity to venture further into the world of music, leading her to compose and write songs.
However, it is in singing that Dora's passion comes alive. Her voice, rich and emotive, is her most impressive instrument, which she uses to captivate her audience with her lyrical storytelling. Through this medium, she gives voice to her experiences, emotions and narratives that resonate with her listeners. Her songs "Angel", "Safety Zone Of Love" and "Together" not only showcase her beautiful tonality but also her deep lyrical depth.
For Dora, being a musical storyteller is not just a career choice, but a calling. She believes in the power of music to weave stories that unite, inspire and give meaning to the human experience. Her aspiration is reflected in her music, as each composition tells a story, each song connects with the listener on a deeply emotional level.
Furthermore, Dora understands the value of musical diversity and cultural exposure in the creation of her art. As she gets acquainted with different musical genres and cultures, she enriches her musical palette, shaping her into a more versatile artist and a more informed person.
Dora's approach to music is summed up in the words of Elvis Presley: "I learned very early in life that: 'Without a song the day would never end; without a song, a man has no friends; without a song the road would never bend-without a song.' So I sing a song." Like Elvis, Dora recognizes the intrinsic value of song – a medium for expression, companionship and navigation through life's winding roads.
At an age when most are still discovering their passions, Dora has not only found hers, but is actively shaping it into a promising career. Every chord, every lyric and every note she sings tells her story and builds her legacy. The world is eagerly awaiting the next chapter in Dora's musical journey, confident that it will be as enchanting as the talent it springs from.