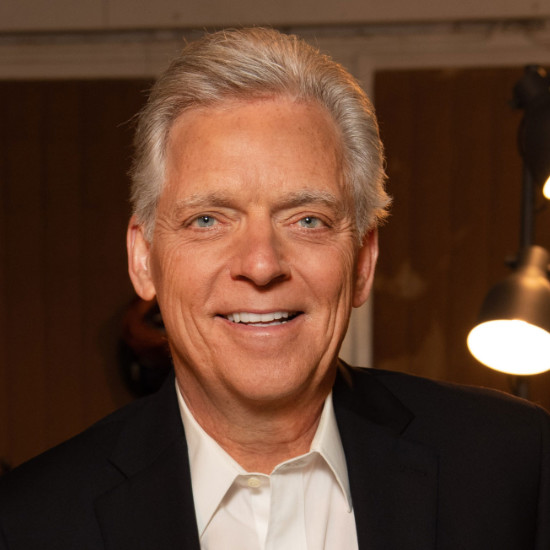 Ed Bazel
InterContinental Music Awards Winner
2023 – Best of America | Contemporary Instrumental
---
Ed Bazel: Contemporary pianist Ed Bazel's compositions are known as beautiful piano music with a soul-searching touch. His three independently-produced albums – Bella Piano, Homecoming and The London Sessions: Reflections from Studio 2 – present soothing, romantic melodies that are popular choices for listeners who want to relax and unwind. He just returned from recording another album, and a Christmas album, at Abbey Road Studios in London.
Born and raised in Huntington, West Virginia, Bazel has been a pianist since he was 5 years old. He recalls at age 7 being mesmerized watching the Beatles on TV as they made their first appearance on The Ed Sullivan Show. Despite having loved music his entire life, Bazel will admit that his parents for 11 years forced him "kicking and screaming" to take piano lessons; later, he credits his parents for the best gift they could have ever given him.
At his parents' insistence that he have a "real job," Bazel pursued his education and graduated from Marshall University (business) and University of Kentucky (computer programming), degrees that later would prove beneficial.   
Through the years, he studied under such greats as Jay Flippin, Lou Levy, Joe Harnell and Clare Fischer. He spent 20 years performing as a solo pianist at exotic locations and at society events around the world, including in Los Angeles at the Beverly Hills Country Club and the Ritz-Carlton. In addition to being a gifted pianist, he is a veteran producer of corporate events for Fortune 500 companies. As founder and CEO of The Bazel Group, he has worked with an extensive list of concert artists, comedians and speakers in over 25 countries. In 1991, the Los Angeles Times named him "The Marco Polo of Modern Music" for his groundbreaking work in China.
In 2019, through an entrepreneurial desire to help people find peace in an increasingly chaotic world, Bazel founded The River of Calm – Music To Soothe Your Soul™, an online music channel. Reaching listeners in more than 155 countries around the world, The River of Calm features tranquil, serene music from hundreds of gifted independent artists, including pianists, vocalists, guitarists and more. Through his River of Calm, Bazel recognizes that the arts and music play powerful roles in grounding and healing, and he seeks to pair music with mindfulness to connect and move all people forward together.
Based in Nashville, Tennessee, Bazel is the recipient of Miller Piano Specialists Hall of Fame Award in the Instrumentalist category (2017), Entertainer of the Year (2018) and a Lifetime Achievement Award (2019). He has been recognized by Music Row magazine in their annual "In Charge" edition and is an active officer in music-related organizations including IEBA (International Entertainment Buyers Association) as former president, lifetime member, and Corporate Talent Buyer Of The Year finalist; NATD (Nashville Association of Talent Directors) past president and lifetime member, board member, talent director and Outstanding Member Of The Year; Mindful Music Association board member; he also has held memberships with ACM, CMA, IAFE, IASB and The Recording Academy.
Bazel is an avid endurance athlete who has completed 5 marathons and in 1993, he organized and biked across America in the 3,000-mile "Transcontinental Ride for Hope" (for the City of Hope) as a fundraiser for Leukemia, from which his father was suffering at the time. He continues to accomplish bucket-list dreams on his laminated "Vision Board" hanging in his home office: Hiking Mt. Kilimanjaro, participating in two Tour de France cycling vacations (the Pyrenees to Paris, the Alps to Paris) and, most recently, following in the footsteps of the Beatles and other music legends by recording in Abbey Road Studios' famed Studio 2.
Bazel's latest accolade from his Vision Board is The London Sessions: Reflections from Studio 2, an album/CD featuring 10 original compositions and two beloved cover renditions by The Beatles, releasing October 7, 2022.
For more information, and to listen, go to https://edbazel.hearnow.com/