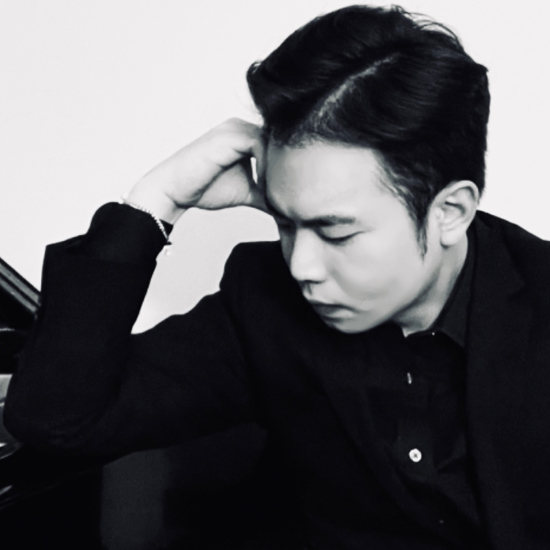 Michael Min
InterContinental Music Awards Winner
2023 – Best Instrumentalist
---
Michael Min is a versatile Korean-American pianist who has excelled in various roles including soloist, chamber musician, concert tenor, and concerto soloist. He has performed at prestigious venues around the world, including Carnegie Hall's Weill Recital Hall, Merkin Concert Hall in New York, Duncan Hall, Hinton Hall, Antonello Hall, Dinu Lipatti Recital Hall in Romania, Luis A. Calvo Hall, and the KEPCO Art Center in South Korea.
Min has received numerous awards from international competitions, including the Venusto Music Competition (sponsored by the Mayor of Seoul, Korea), the Canadian International Music Competition, the Paderewski International Piano Competition (Farmington, Connecticut Chopin Foundation, Inc.), the Franz Liszt Center International Piano Competition in Spain, the Orbetello International Piano Competition in Italy, the Concorso Città di Massa in Italy, the 4th France Music Competition (Les du musicales du centre, France), the Międzynarodowy Konkurs Muzyczny Małopolska in Poland, the Charleston International Piano Competition, the Forte International Music Competition in NY, the Music International Grand Prix in NY, the Clara Schumann International Music Competition (adjudicated by Olga Kern), and he was also the winner of the Annual Concerto Competition of the University of Minnesota – Twin Cities, as well as the Seoul National Symphony Orchestra Concerto Competition, among others. Additionally, as a singer, he was selected as a winner of the Concerto & Aria competition of the Kenwood Symphony Orchestra in MN. In addition to his success in solo competitions, Min also won the Collaborative Pianist Division of the 4th WPTA-Singapore International Piano Competition and was awarded first prizes at the Golden Classical Music Awards and the King's Peak International Music Competition.
Most recently, he performed Schubert's "Winterreise" alongside renowned baritone Philip Zawisza (Assistant Professor at the University of Minnesota). Furthermore, Min collaborated in a piano duo concert titled "L'Art du Piano Ensemble" with internationally acclaimed pianist Timothy Lovelace (Ethel Alice Hitchcock Chair in the Collaborative Piano & Coaching Program at the University of Minnesota).
Min previously served as a faculty member at Middle Tennessee State University, where he performed and coached students in their musical studies. Recently, he was invited as a guest artist at the 39th Festival Internacional de Piano organized by the Universidad Industrial de Santander in Colombia.
Michael Min holds a Doctor of Musical Arts Degree in Piano Performance from the University of Minnesota – Twin Cities, where he also obtained his Master's degree in Collaborative Piano and Coaching. He additionally earned a Master's degree in Piano Performance from Middle Tennessee State University and pursued his B.A. in Piano Performance at Sahm-Yook University in Seoul, Korea. Min has studied under esteemed teachers including Sook-Jin Lee, Joo-Soon Lee, Won-Eui Lee, Dr. Adam Clark, Dr. EunByol Ko, Dr. Timothy Lovelave, and Dr. Kyung Kim.