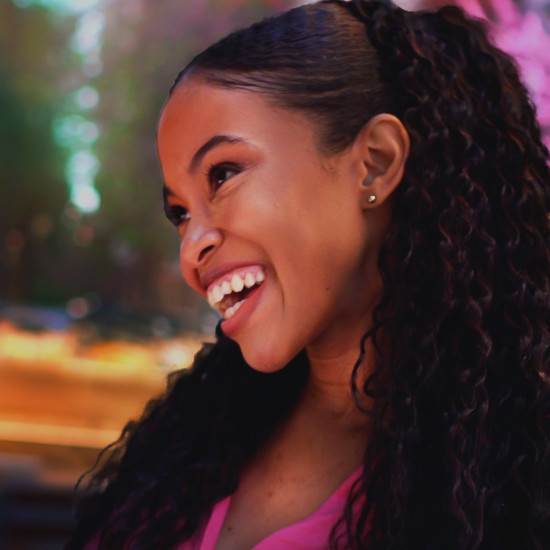 Yeisy Rojas
InterContinental Music Awards Winner
2023 – Best of America | Latin Folk
---
Yeisy Rojas: At the age of 7 Yeisy was accepted into one of the country's prestigious music schools, The National Art School of Cuba, where she studied within the Western classical music traditions. After finishing 11 years of studies, she was employed as a violinist at the Opera House in Havana, while also working as an accompanying pianist in the National Ballet of Cuba. Meanwhile, she began to play traditional cuban music and  latin jazz. Not long after, she moved to Norway to study jazz violin at the Conservatory of Kristiansand. During the five years of bachelor and master in Jazz violin, she founded her own latin jazz quartet, where she sings, plays the violin and compose.
In October 2021 she released her first singel, Mas Mas, performing at the Bergen International Music festival. In February 2022 she released her second album, Camino de Elegua, performing at the Serendip Festival in Oslo. After this performance NRK (The Norwegian National Broadcast Station) invited her to have a live recording and interview at the National Radio, NRK P2, and she participated in the programs "Jungeltelegrafen", "Musikklivet" and "Verdenscenen".
She was invited to play at Victoria National Jazz Scene in Oslo celebrating the International Jazz Day 30th of April this year. At the end of May she participated at the Global North festival in Aalborg, Denmark. Later on Kongsberg Jazz Festival, Norway, Global Gathering Festival, Oslo, Vill Vill Vest festival in Bergen, Norway, Transformfestivalen in Trondheim, Norway, among others smaller performances in Norway. The singel "Te Marchastes2 was released in September 2022.
Yeisy Rojas has performed at a variety of venues like The Opera House in Havanna, Chat Noir in Oslo, Kilden konserthus in Kristiansand, Centralteatret in Oslo, Trondheim Spectrum, Stavanger Konserthus, Fabrica de Arte in Havanna, Bab Llo jazz club in Paris and Morellfestivalen in Hardanger.
She has worked with artists like Sturla Berg-Johansen, Frøydis Groud, Gaston Joya, Rodney Barreto, Tore Petterson, Rolando Luna, Yissy Garcia, and Adel Gonzales.​
Here last single "Mama Ines" reached the prestigious Billboard "On The Radar, June 2023" as one of 9 singles.