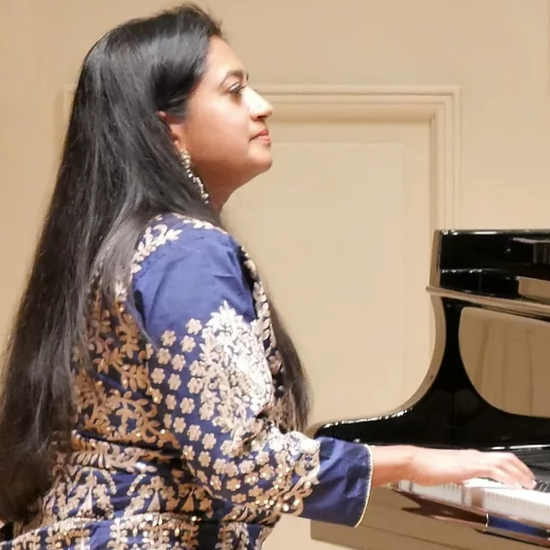 Charu Suri
InterContinental Music Awards Winner
2022 – Best of Asia | Asian Jazz & Crossover
2022 – Best of North America | Jazz
---
InterContinental Music Awards Winner, Charu Suri is a fearless pianist and composer who effortlessly blends global influences into her music. Ranging from Indian ragas and Sufi music to jazz and waltzes. Her groundbreaking albums, The Book of Ragas and The Book of Ragas vol. 2, have been praised for their unique sound and captivating compositions. Charu has lived in four continents and draws inspiration from her travels as well as her classical music piano prodigy training, which began at the age of five.
Charu has performed at renowned concert halls such as Carnegie Hall and Lincoln Center. She is one of the few female composers from India to have performed at Carnegie Hall. She has also received critical acclaim for her latest album, RAGAS & WALTZES, a collaboration with jazz drummer Joe Lastie dedicated to her late father.
The album is a unique blend of European waltzes, ragas, and jazz, with each tune creating a distinct mood of longing, solemnity, and reverence. Charu's music has won many awards, including the InterContinental Music Awards. Charu continues to tour extensively and will embark on a multi-city RAGAS & WALTZES tour in India and United States.
---