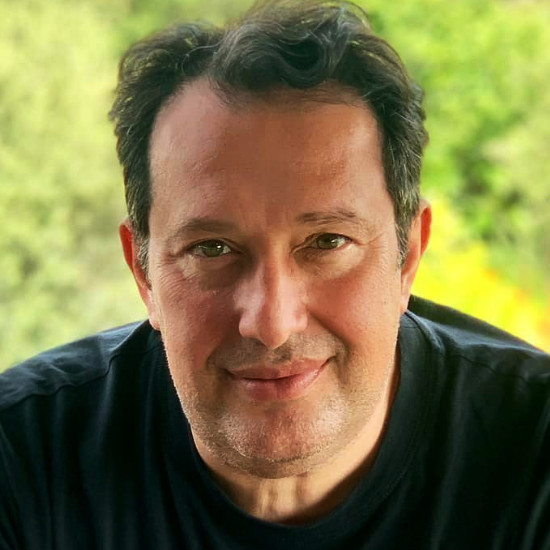 George Voukanos
InterContinental Music Awards Winner
2023 – Best of Europe | Fusion
---
Giorgos Voukanos, an accomplished composer, is celebrated for his orchestral compositions for documentaries, TV shows, and theatrical performances, earning accolades globally.
In 2024, he will unveil "Karyatis, the Daughter of Athens" in the Roman Agora under the Acropolis as part of a "Sound and Light" revival. His 25th-anniversary work, "Aria Passion," wowed audiences in 2022, while he presented an excerpt from "Prometheus Opera" for a Nianjin, China, television event. In 2023, his musical journey continues with projects for Chinese Television.
Born in Athens in 1972, Giorgos Voukanos honed his skills through formal training in Monody, Piano, Byzantine Music, and graduated from the Athens Conservatory. His compositions have graced Greek and international television channels, and he has performed worldwide, collaborating with renowned artists and orchestras.
Giorgos Voukanos's impressive catalog includes works performed by esteemed artists and ensembles, such as Vicky Leandros, Abeer Nehme, and the Karlsruhe Symphony Orchestra. His accomplishments have been recognized by international cultural bodies.
Notable accolades include awards from the Tourism Awards for "The Journey of Alpheus" in 2023, multiple Global Music Awards in 2022, an American TIL Talent Award in 2022, and honors by the Region of Attica and International Travel Awards in 2021. His work for ARTE – ZDF earned a nomination at the MASS Awards (England).
Giorgos Voukanos's dedication to culture and music is reflected in his roles as the Artistic Director of the International Ancient Feias Festival, the International Festival of Art & Culture of the Municipality of Andravidas – Kyllini, and the International Festival of Ancient Elis. He is also the Founder and Artistic Director of the Melody Spirit Institute and the Xenios Festival, which has received recognition and acclaim.