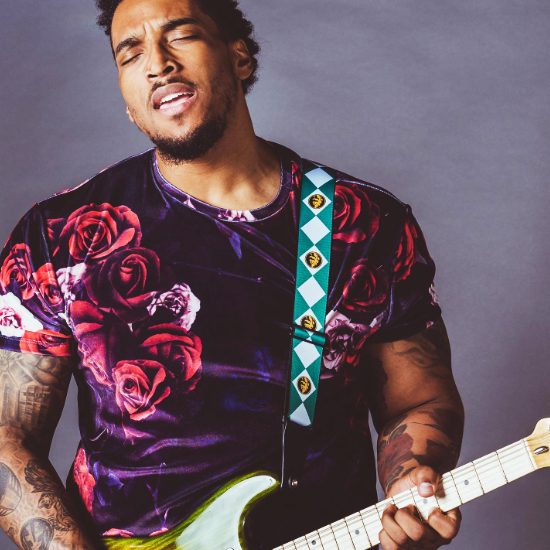 Joe Barksdale
InterContinental Music Awards Winner
2022 – Best of North America | Blues
---
Meet Joe Barksdale, a multi-talented individual whose journey has taken him from the football field to pursuing his dreams in music. Hailing from the Motor City, Joe's diverse experiences and travels have shaped his well-rounded sound. As a graduate of Cass Tech and a former player for the LSU Tigers, Joe's love for Motown and Praise & Worship Music was instilled in him during his time in Detroit and Louisiana.
In 2011, Joe was drafted by the Raiders and later claimed by the LA Rams (then known as the St. Louis Rams). It was during his time in St. Louis that he discovered his passion for blues music and picked up the guitar, embarking on a journey to learn and play the blues. Surprisingly, despite his successful football career, Joe harbored a different dream in his youth. As a middle school student, he played the saxophone in the orchestra and aspired to become a famous jazz musician and engineer. However, an unexpected turn of events led him to football, which eventually became his path to success.
After eight years of playing in the NFL with the Raiders, Rams, and Chargers, Joe decided to retire during a hike in California. The details of his decision are best shared in person, as he prefers not to delve into sports-related topics. Now, Joe is actively pursuing his dreams of creating great music and establishing himself as a renowned musician. If you have the chance to meet him, don't hesitate to inquire about his journey and the story behind his retirement.
---