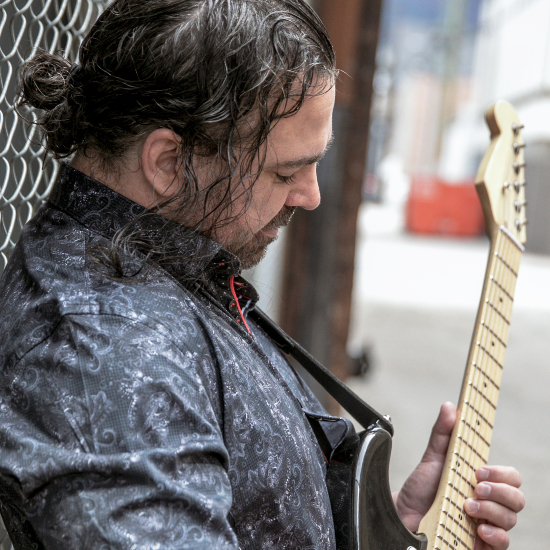 Kris Anders
InterContinental Music Awards Winner
2022 – Best of North America | Rock
---
Meet Kris Anders, a talented Canadian singer/songwriter with over a decade of experience in the music industry. Based in the stunning Okanagan Valley in BC, Canada, Kris has gained recognition for his widely acclaimed debut single "Shattered". This hit song has been featured on commercial playlists across North America, South America, and Europe. It also has found rotation on over 1000 radio stations worldwide.
Kris continues to make waves in the industry with his 2022 follow-up singles, "How Did We Get Here" and "This Time". These tracks have been gaining momentum with widespread radio play and streaming. Furthermore, they have already accumulated over 500,000 streams on Spotify and iTunes. Fans can look forward to his forthcoming album, "Threshing Room Floor", set to release in 2023.
Born and raised on a mixed farm and cattle ranch in Alpine, Manitoba, Kris found his musical inspiration from his mother's record collection. The ollection included artists such as Jimi Hendrix, The Beatles, Rolling Stones, and The Doors. His writing style is often described as poetic and descriptive, with a sense of place that he attributes to the prairie images from his upbringing.
Kris has many highlights to his career. Being winner of the 2022 InterContinental Music Award for Best Rock Song with "Shattered" is among them. He has also been a finalist for the 2022 InterContinental Music Award with "How Did We Get Here".
As Kris continues to gain recognition in the music industry, he looks forward to touring both as a solo act and with a full band in 2023. Catch him live in the Okanagan Valley, Alberta, and across BC. Kris' achievements also include his role as executive producer for Deanna J Cartea's "Open Road", which hit #2 on the Canadian Roots Rock charts and #12 in the USA. His feature in the American Songwriter magazine for their Lyric Award winner in 2010 also showcases his talents in the industry.
---