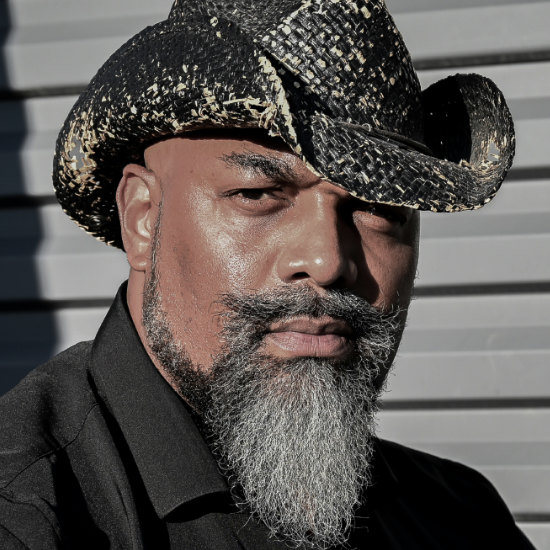 Mike Bear
InterContinental Music Awards Winner
2023 – Best Vocalist
---
Mike-Bear, a full voiced vocal projectionist with eclectic musical influences and inspirations. A passionate harmonizing tenor ranging in soaring upper register with gritty amber tone and velvety refined control of low-end vibrato on every track. 
A soul-searching soul-sharing story teller groomed by the stylings of legends like the Clark Sisters, the Jackson 5, Oak Ridge Boys, Queen, Rascal Flatts, Lady A, Boyz II Men and Chris Cornell. Depending on the playlist or shuffles of the moment, Mike-Bear's influences span generations and all genre of songbooks. Bear strives to sing songs that evoke emotion and thought, holding nothing back. 
Diversity in his resume, performing with such exclusive groups as the Houghton College Choir, the Buffalo Philharmonic, the Syracuse Symphony Orchestra, a National Anthem Singer for the Valley Cats and Utica Boilermaker Road Race, a multi-year WGNA 107.7 FM Country Idol Finalist, a Platinum Voice Semi-Finalist and the OH Bar Idol Winner. Mike-Bear was also former lead singer of a New York favorite Christian Rock band called, Moses Brown. Currently, "Mighty Mike Bear" is co-lead vocalist for New York State's Award Winning Leading Party Band, Funk Evolution. He's also working on his next project which will include covers as well as original music.
Mike's rich professional experiences helped him sharpen his range and effortless handling of high harmony and difficult progressions. Commanding attention on the mic, on stage and on screen, "Bear" is Mike's true spirit animal. A force of love, life, and limitless optimism with a twinge of protective brother bear. Ever smiling or deep in thought, noticeable to most, Mike-Bear lives life fully and loves to share that lived experience and multi-talent gifting with everyone he meets, as highlighted in his television debut of Bear Run the Movie, broadcast on the LOGO Network. 
They call him Mike Behr, Bear, Mighty Mike, Mike Bear, the Beard Guy, and other names, Mike-Bear wants the world to know he's passionate about music and loves his supporters.