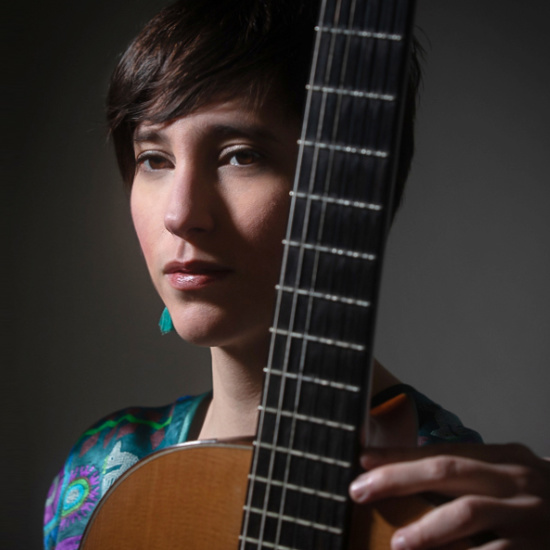 Silvia Nogales Barrios
InterContinental Music Awards Winner
2023 – Best Instrumentalist
---
Silvia Nogales Barrios is a different guitarist, who stands out for her sensitivity, beautiful sound and ability, recognized by masters such as Leo Brouwer, to create recitals and interdisciplinary projects in which the guitar repertoire merges with other disciplines. An example of this is Las Seis Doncellas de Juan Ramón Jiménez, performed in prestigious venues such as the Fundación Juan March (Madrid) with the actress Esther Acevedo.
She is currently immersed in the development of her project Seda. An album that is also a live performative concert featuring music by female composers from all over the world such as Claudia Montero, Anna Segal or Clarice Assad. The music of these extraordinary female composers tells the stories of women through a journey through the countries of the Silk Road. This project has been multi-awarded outside and inside Europe with the following awards:
National Independent Music Award in Spain for best classical music album (MIN Awards).
Global Music Award.
National Award of Onda Cero Puertollano (Spain).
Alumni Award of the University of Castilla La Mancha.
Favorite Daughter of Castilla-La Mancha for the professional trajectory and impact of the Seda project.
In addition, the album was for you consideration in the Latin Grammy and American Grammy awards. 
She will soon tour Latin America and the United States in late 2023.
She is also pursuing his PhD in music and performing arts with stays at the University of Lisbon (Portugal).